Cultural Heritage Sites of UNESCO In India
World Heritage Sites in India recognized by the United Nations Educational, Scientific and Cultural Organization are 36 as of 2017. India's first two sites were the Agra Fort and the Ajanta Caves (1983). Of these 32 sites 28 are cultural sites, other 7 are natural sites & 1 is mixed. Three new sites – "Archaeological Site of Nalanda Mahavihara (Nalanda University)" at Nalanda, Bihar, "Capitol Building Complex – The Architectural Work of Le Corbusier" in Chandigarh and "Khangchendzonga National Park, Sikkim" have been added to the list in July, 2016. In July, 2017 the Historic City of Ahmadabad was added to the list, making it India's first UNESCO World Heritage Site city.
Agra Fort, Uttar Pradesh
located on banks of Yamuna River, Near the gardens of the Taj Mahal
16th-century Mughal monument known as Red fort spread in 2.5 Km, comprises of:
Jahangir Palace
Shish mahal
Khas Mahal
Octagonal tower of Muhammam Burj
Audience halls (Diwan-i-Khas &  Diwan-i-Am)
White marble Mosques ( Moti Masjid or pearl mosque & Nagina Masjid)
Ajantha Caves, Maharashtra
Depict the life of Buddha
Built in 2 phases → 1st in 2nd and 1st centuries B.C. & 2nd during Gupta period (5th and 6th centuries A.D.)
Ellora Caves, Maharashtra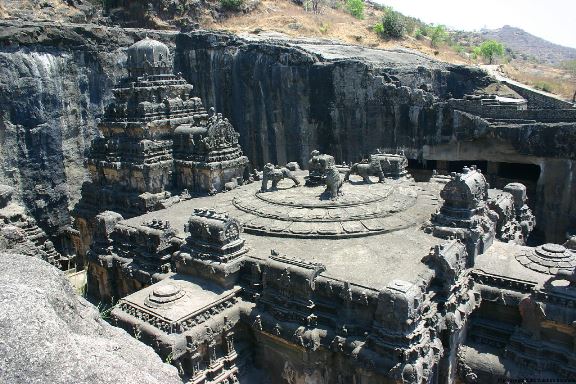 a cultural mix of religious arts of Buddhism, Hinduism and Jainism
Dating from A.D. 600 to 1000 , contains famous shiv temple "Kailasha" built by Rashtrakutas
Khajuraho Group of Monuments, Madhya Pradesh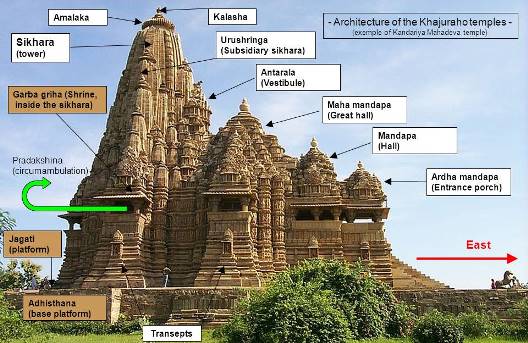 Belong to two different religions – Hinduism and Jainism
built during the Chandella dynasty (Rajput descent), which reached its apogee between 950 and 1050
Temple of Kandariya → Most famous monument by King Ganda
Elephanta Caves, Maharashtra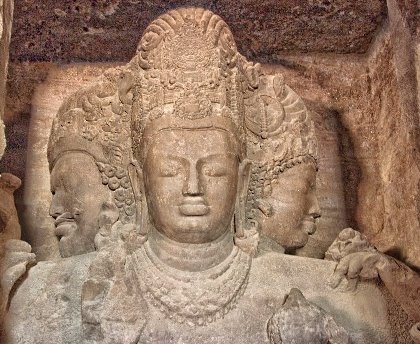 Consists of 2 group of caves – 1st is a large group of five Hindu caves & the second a smaller group of two Buddhist caves, located on Elephanta Island near Mumbai – By Rashtrakutas
Hindu caves contain rock cut stone sculptures dedicated to god Shiva; Contains famous 7-metre-high trimurti "Sadashiva" – shown in 3 roles of creator, preserver and destroyer
Taj Mahal, Uttar Pradesh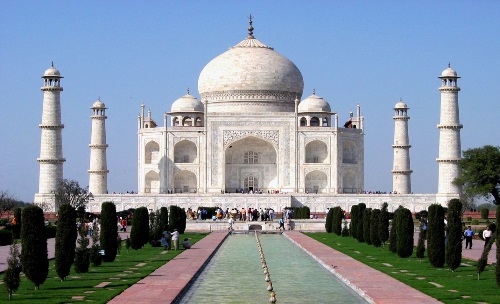 Mausoleum of white marble on banks of the Yamuna River
Built in Agra by Shahjaha in memory of his favorite wife Mumtaz
Group of Monuments at Mahabalipuram, Tamil Nadu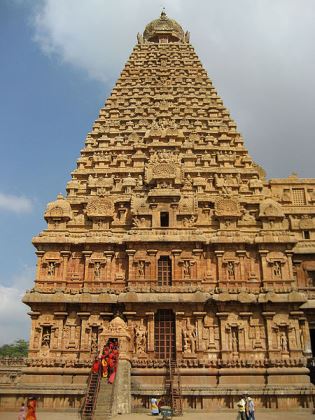 Founded by the Pallava kings, carved out of rock along Coromandel coast in the 7th & 8th centuries known for
Rathas (Temples in form of chariots),
Mandapas (cave sanctuaries),
Giant open-air reliefs such as the famous  'Descent of the Ganges', and shore temple
Thousands of sculptures to the glory of Shiva.
Also known as Seven Pagodas
Group of Monuments at Pattadakal, Karnataka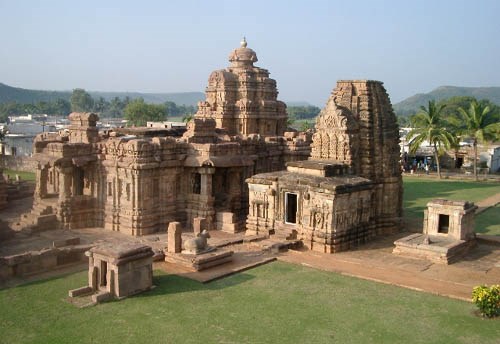 Built during 7th and 8th centuries under Chalukya dynasty, consists of impressive series of 9 Hindu temples & a Jain sanctuary
Contains Temple of Virupaksha, built by Queen Lokamahadevi
Group of Monuments at Hampi, Karnataka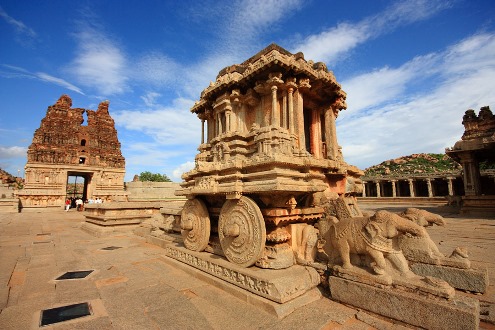 Capital of the last great Hindu Kingdom of Vijayanagar, located in Tungabhadra basin in Central Karnataka.
Famous works include Vitthla temple & Pattabhirama temple
Sun Temple, Konark, Orissa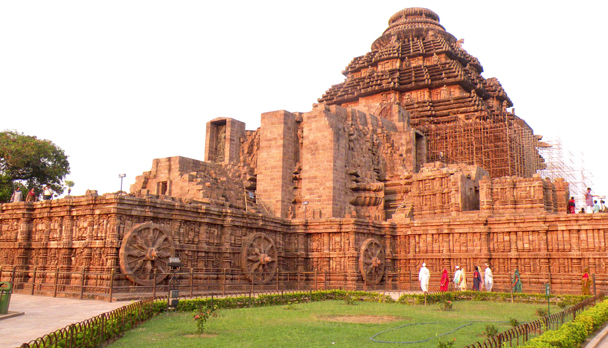 a 13th Century Sun Temple located on the east coast of the Bay of Bengal in Mahanadi Delta
built in the form of Chariot of Surya, the Sun god with 24 wheels, and is heavily decorated with symbolic stone carvings, led by a team of six horses
Churches and Convents of Goa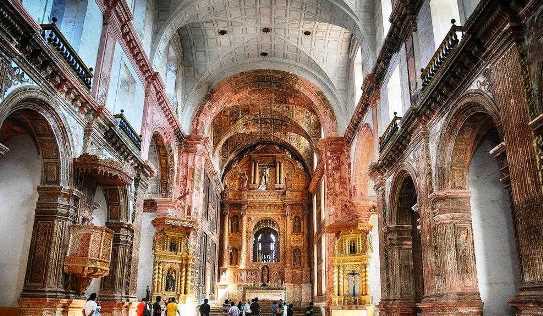 known as the 'Rome of the Orient'
Most famous is Church of Bom Jesus, which contains the tomb of St Francis-Xavier
Mahabodhi Temple Complex at Bodh Gaya, Bihar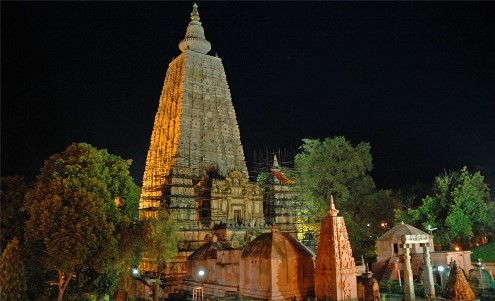 one of the four holy sites related to the life of the Lord Buddha, and particularly to the attainment of Enlightenment
1st temple was built by Emperor Asoka in 300 B.C. & present temple dates till 5th & 6th centuries (Gupta era)
Kaziranga National Park, Assam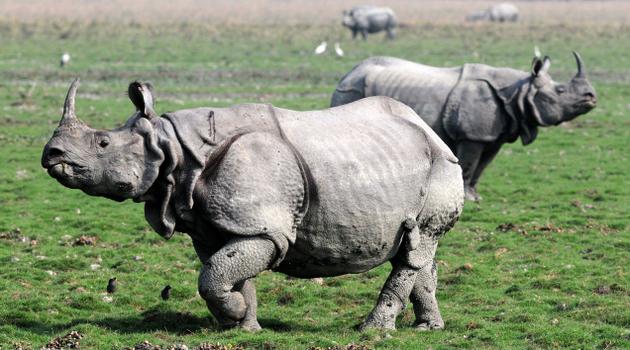 inhabited by the world's largest population of one-horned rhinoceroses
Lies at southern bank of Brahmaputra River at the foot of the Mikir Hills
Manas Wild Life Sanctuary, Assam
A tiger reserve famous for Tigers, pygmy hog, Indian rhinoceros & Indian elephant
Keoladeo National Park, Bharatpur, Rajasthan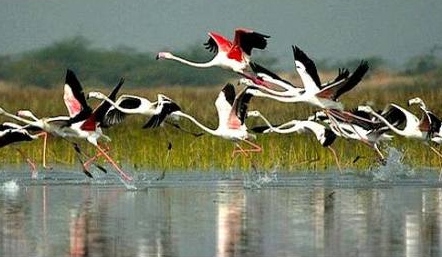 Major wintering areas for large numbers of aquatic birds from Afghanistan, Turkmenistan, China and Siberia
Sunderbans National Park, West Bengal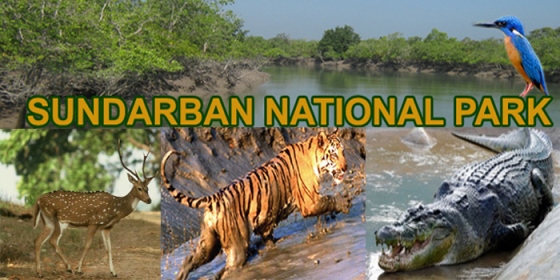 Sundarbans (40 % in India & the rest in Bangladesh) in Ganges delta, Contains the world's largest area of mangrove forests;
A National Park, Tiger Reserve and a Biosphere Reserve; one of the largest reserves for Bengal tigers + salt-water crocodiles
Nanda Devi & valley of flowers National Park, Uttarakhand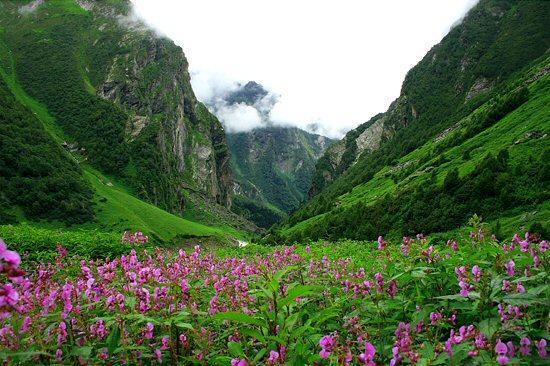 famous for its meadows of endemic alpine flowers; home to rare and endangered animals including the Asiatic black bear, snow leopard, brown bear and blue sheep
Gentle landscape of Valley of Flowers National Park complements the rugged mountain wilderness of Nanda Devi National Park
Fatehpur Sikri, Agra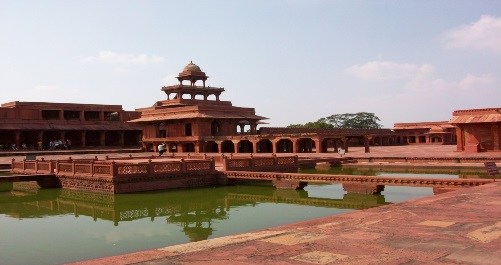 Built during the second half of the 16th century by the Emperor Akbar, Fatehpur Sikri (the City of Victory) was the capital of the Mughal Empire for only some 10 years
Includes Buland Darwaja, tomb of Saint Salim Chisti, Jodha Bai Palace, Jama Masjid, Ibadat Khana, Panch Mahal, Dewan-i-Amm & Dewan-i-Khas, Birbal palace
Buddhist Monuments at Sanchi, Madhya Pradesh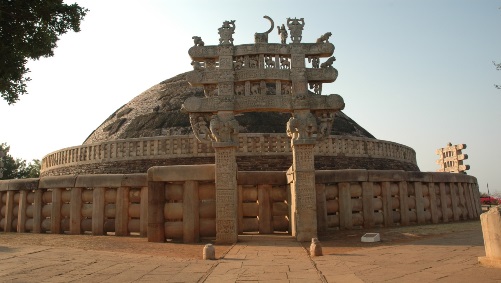 comprises a group of Buddhist monuments (monolithic pillars, palaces, temples and monasteries)
Oldest Buddhist sanctuary in existence dated 2nd & 1st centuries BC
Humayun's Tomb, Delhi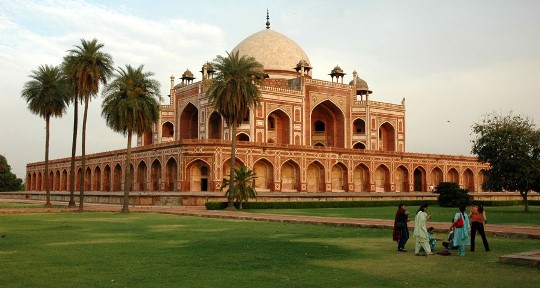 built by Haji Begum, wife of Humayun, in 1570, was the first garden – tomb on the Indian subcontinent; also known as precursor of Taj Mahal
Qutab Minar & its Monuments, Delhi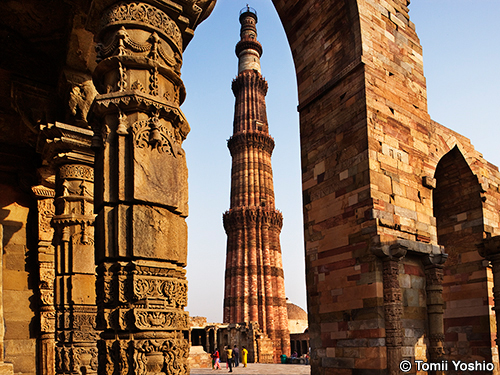 Built in early 13th century, the red sandstone tower of Qutb Minar is 72.5 m high, tapering from 2.75 m in diameter at its peak to 14.32 m at its base
Construction was started initially by Qutabuddin Aibak and completed by Iltumish.
Rock Shelters of Bhimbetka, Madya Pradesh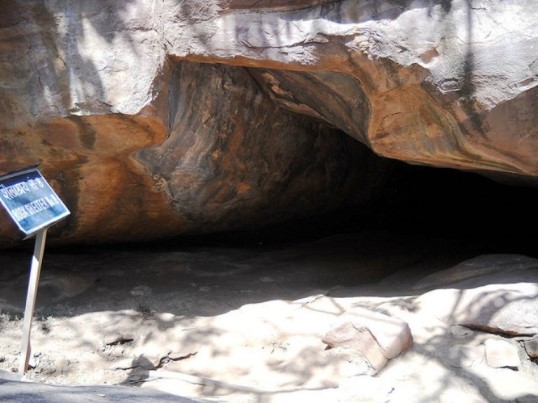 located in the foothills of Vindya range provides earliest known traces of human life in India
Known for Stone age rock shelters & paintings dated back till 9000 years
Chhatrapati Shivaji Terminus, Maharastra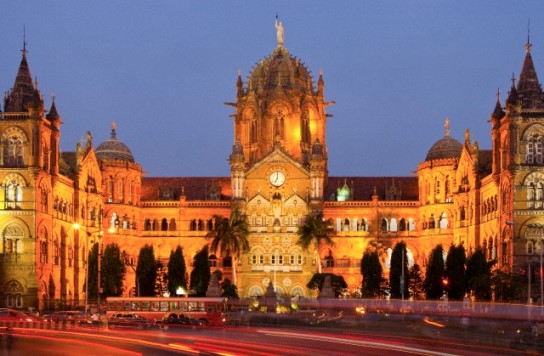 Designed by Frederick William Stevens
Was named "Victoria Terminus" in honor of the Queen Victoria
Style combines the Venetian Gothic popular in England
Reflects some elements of Indian architechure
Built in local red sandstone
Champaner Pavagadh Archaeological Park, Gujarat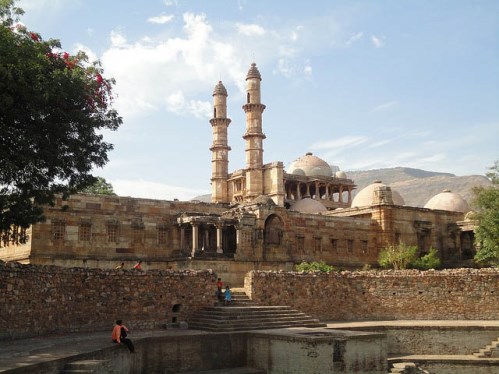 Kalikamata Temple on top of Pavagadh Hill is considered to be an important shrine, attracting large numbers of pilgrims throughout the year
The site is the only complete and unchanged Islamic pre-Mughal city
Great Living Chola Temples, Tamil Nadu
Famous for Brihadisvara Temple at Thanjavur (Rajraja), Brihadisvara Temple at Gangaikondacholisvaram (Rajendra 1) & Airavatesvara Temple at Darasuram (Rajaraja 2)
Known as High Vimana Shiva Temples
Red Fort Complex Delhi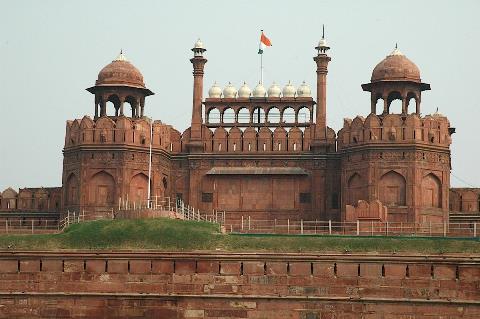 built in the 17th Century by Shahjahan, has been fortified by an enclosure wall built with red sandstone, hence the name Red Fort
Mountain Railways of India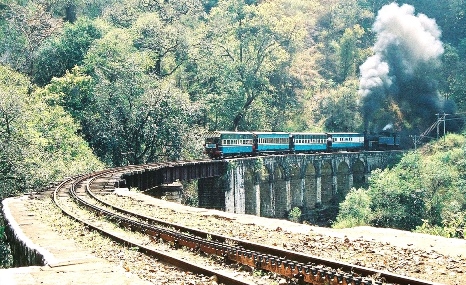 includes Darjeeling Himalayan Railway, West Bengal, NilGiri Mountain Railway, Ooty (Tamil Nadu) & Kalka – Shimla Railway, Himachal Pradesh
are outstanding examples of bold & ingenious engineering solutions for the problem of establishing an effective rail link through a rugged mountainous terrain
Jantar Mantar, Jaipur, Rajasthan (Largest)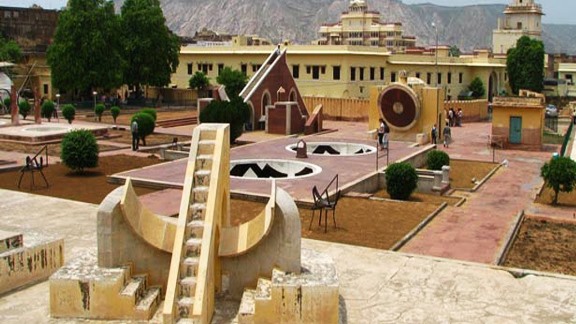 a collection of architectural astronomical instruments, built by Maharaja Jai Singh between 1727 and 1734. He had constructed a total of five such facilities at different locations.
Western Ghats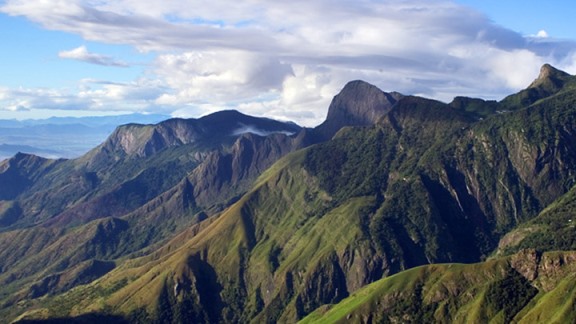 Older than the Himalaya mountains, site's high montane forest ecosystems influence the Indian monsoon weather pattern
has an exceptionally high level of biological diversity and endemism and is recognized as one of the world's eight 'hottest hotspots' of biological diversity
Hill Forts of Rajasthan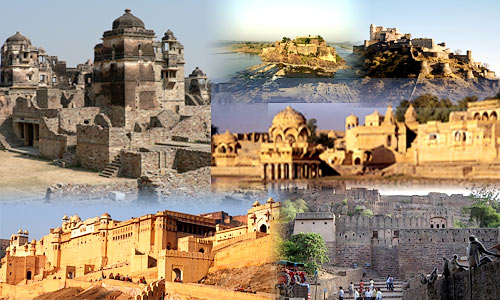 includes six majestic forts in Chittorgarh; Kumbhalgarh; Sawai Madhopur; Jhalawar; Jaipur, and Jaisalmer
Rani-ki-Vav (the Queen's Stepwell) at Patan, Gujarat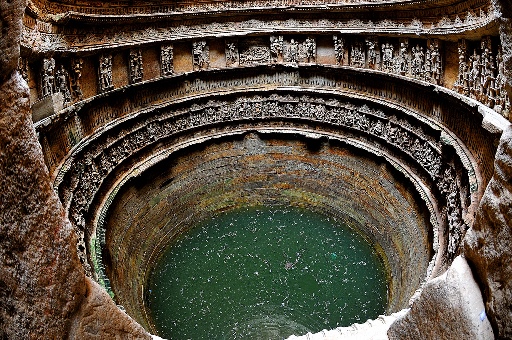 Lies on the banks of the Saraswati River, built 300 BC
Designed as an inverted temple highlighting the sanctity of water, it is divided into seven levels of stairs with sculptural panels of high artistic quality;
More than 500 principle sculptures and over a thousand minor ones combine religious, mythological and secular imagery, often referencing literary works.
Great Himalayan National Park Conservation Area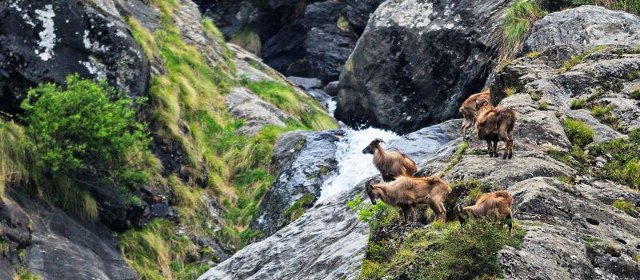 Lies in the western part of the Himalayan Mountains in Himachal Pradesh, is characterized by high alpine peaks, alpine meadows and riverine forests.
It is part of the Himalaya biodiversity hotspot and includes twenty-five forest types along with a rich assemblage of fauna species, several of which are threatened such as Western Tragopan and the Musk Deer.
Khangchendzonga National Park
Located at the heart of the Himalayan range in northern India (State of Sikkim), the Khangchendzonga National Park includes a unique diversity of plains, valleys, lakes, glaciers and spectacular, snow-capped mountains covered with ancient forests, including the world's third highest peak, Mount Khangchendzonga. Mythological stories are associated with this mountain and with a great number of natural elements (caves, rivers, lakes, etc.) that are the object of worship by the indigenous people of Sikkim. The sacred meanings of these stories and practices have been integrated with Buddhist beliefs and constitute the basis for Sikkimese identity.
The Architectural Work of Le Corbusier (Chandigarh)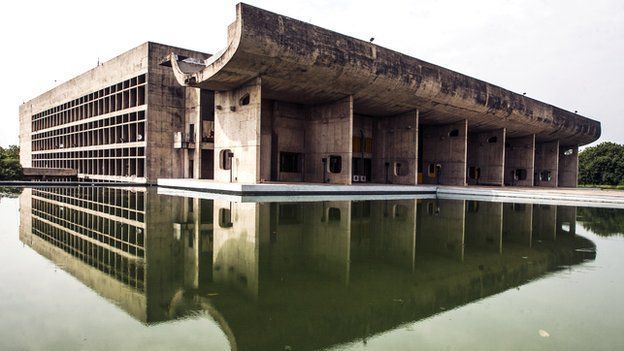 Chosen from the work of Le Corbusier, the 17 sites comprising this transnational serial property are spread over seven countries and are a testimonial to the invention of a new architectural language that made a break with the past. They were built over a period of a half-century, in the course of what Le Corbusier described as "patient research". The Complexe du Capitole in Chandigarh (India), the National Museum of Western Art, Tokyo (Japan), the House of Dr Curutchet in La Plata (Argentina) and the Unité d'habitation in Marseille (France) reflect the solutions that the Modern Movement sought to apply during the 20th century to the challenges of inventing new architectural techniques to respond to the needs of society. These masterpieces of creative genius also attest to the internationalization of architectural practice across the planet.
Archaeological Site of Nalanda Mahavihara (Nalanda University) at Nalanda, Bihar
The Nalanda Mahavihara site is in the State of Bihar, in north-eastern India. It comprises the archaeological remains of a monastic and scholastic institution dating from the 3rd century BCE to the 13th century CE. It includes stupas, shrines, viharas (residential and educational buildings) and important art works in stucco, stone and metal. Nalanda stands out as the most ancient university of the Indian Subcontinent. It engaged in the organized transmission of knowledge over an uninterrupted period of 800 years. The historical development of the site testifies to development of Buddhism into a religion and the flourishing of monastic and educational traditions.
Historic City of Ahmadabad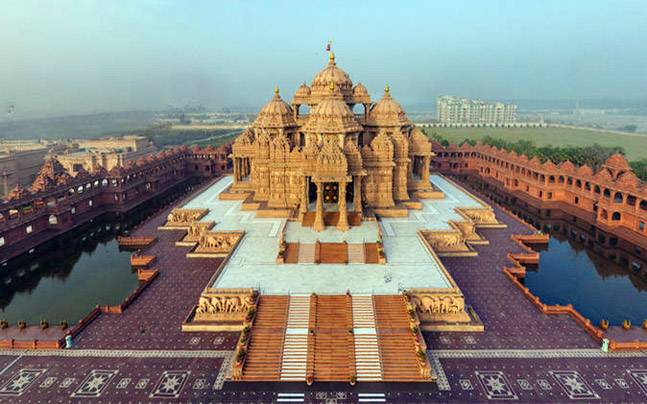 The walled city of Ahmadabad, founded by Sultan Ahmad Shah in the 15th century, on the eastern bank of the Sabarmati river, presents a rich architectural heritage from the sultanate period, notably the Bhadra citadel, the walls and gates of the Fort city and numerous mosques and tombs as well as important Hindu and Jain temples of later periods. The urban fabric is made up of densely-packed traditional houses (pols) in gated traditional streets (puras) with characteristic features such as bird feeders, public wells and religious institutions. The city continued to flourish as the capital of the State of Gujarat for six centuries, up to the present.